Electronics Watch Webinars
Electronics Watch is pleased to offer a series of free webinars on socially responsible public procurement, intended primarily for public sector buyers. See below for the next in the series (click the link to register). At the bottom of this page you can access previous webinar recordings.
Tuesday 18 September, 11am – 12pm Central European Time
In this webinar you will learn about Organizational Health & Safety (OHS) in the electronics industry, hazards that workers face, including the use of toxic chemicals, and how to address root causes of these problems. You will hear how an Electronics Watch affiliate is using public procurement to protect workers' health and safety, and the important role of worker-driven monitoring in this process. There will be time for questions to the guest speakers, and the recording will be available online shortly afterwards.
Guest speakers:
Sanjiv Pandita - Asian Network for the Rights of Occupational and Environmental Victims (ANROEV) - Hong Kong.

Sanjiv has a long history of engaging on workers' rights issues in the electronics industry. He is a well-known activist and expert in Occupational and Environmental Safety and Health and has won international awards, including from the Silicon Valley Toxics Coalition, and recognition as one of the 50 most influential Environmental, Health and Safety leaders in 2008. His writings on grassroots workers' movements and workers' health issues have been published widely. He works with grassroots groups across Asia on hazards along the supply chain and the need to organise workers in the industry.  Sanjiv played an important role in the establishment of the Asian Network for the Rights of Occupational and Environmental Victims (ANROEV), a unique grassroots health and safety network in Asia.
Pauline Göthberg - Stockholm County Council – Sweden.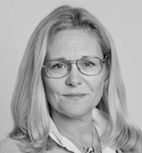 Pauline is the national coordinator for the Swedish County Councils and Regions' work on sustainable public procurement. Pauline leads the national work in Sweden and collaborates with global actors within the healthcare sector.  She holds a PhD in Business Administration from the Royal Institute of Technology where she focused her research on Corporate Social Responsibility. Within the framework of the national collaboration for sustainable public procurement, the Swedish County Councils and Regions have identified eight prioritised risk areas, of which ICT is one.
Previous webinars
The Missing Link: Suicide & Employment Conditions in the Chinese Electronics Sector, June 2018

The Missing Link: Suicide & Employment Conditions in the Chinese Electronics Sector

In this webinar you will learn about specific workplace conditions that increase risk of worker suicides in Chinese electronics factories, and what industry, the Chinese government, and public buyers can and should do to mitigate this risk.  The webinar is based on the report by Economic Rights Institute and Electronics Watch: The Missing Link: Suicide & Employment Conditions in the Chinese Electronics Sector*, which seeks to precisely identify the link between employee suicides and specific employment conditions such as income, shift work, speed and intensity of the work, overtime, time off, respect, and discipline and violence. Webinar participants are guided through the main arguments, conclusions and recommendations from the study, and ask their questions directly to the guest speaker and author of the report, Dimitri Kessler, from the Economic Rights Institute, China.

*The Missing Link is a thorough and scientific study of internet sources on 167 cases of electronics workers committing or trying to commit suicide, including 28 cases of "suicide protests" (where, with one exception, workers do not kill themselves), on site worker surveys at 44 electronics suppliers, and offsite interviews with 252 workers at four suppliers where there have been multiple suicide cases. It also looks at censorship and the issue of post-suicide entitlements, and offers concrete suggestions for government, business, and public buyers.

 

Play the video

SRPP- Extending to Extractives in the Electronics Industry, April 2018

In this webinar you will learn about human rights abuses in the mining sector of the electronics supply chain that affect workers, their families, and their communities. The webinar focuses on the most important metals for the electronics industry and explores existing initiatives that address human rights issues in the mining sector.   Presenters discuss how to address the human rights issues as part of a program on socially responsible public procurement and highlight the experiences of University of Edinburgh, the first higher education institution in the UK to adopt a formal conflict minerals policy. Guest speakers: Irene Schipper, Centre for Research on Multinational Corporations (SOMO), Netherlands and Liz Cooper, Department for Social Responsibility and Sustainability, The University of Edinburgh.

Play the video

Webinar: Knowing & Showing Your Supply Chain, February 2018

This is the first of a series of Electronics Watch webinars, free and intended primarily for public buyers. With conflicting definitions and methodologies, transparency talk in procurement can be confusing. In this webinar, featuring Robert Stumberg, Professor of law at Georgetown University Law Center, we look at what transparency really is and why it's so important. We break down the concept into clear and manageable parts - 'How can you know your supply chain?' and 'How can you show your supply chain?', and explore how Electronics Watch can support both of these steps.

Download

(

MP4 Video

-

358Mb

)