Occupational Health and Safety Summit 2020
Full Programme
Monday 30 November
ReWORKING Health and Safety - Protecting Workers and Promoting Resilient Public Sector Supply Chains. Watch recording of this session
Speakers:
Sharan Burrow (International Trade Union Confederation)
Baskut Tuncak (Former UN Special Rapporteur on Human Rights and Toxics)
Malika Kessous (Head of the Responsible Procurement Division of the French State Purchasing Department)
Sanjiv Pandita (Asian Network for the Rights of Occupational and Environmental Victims)
Electronics workers from India and Indonesia
Occupational Health and Safety Supply Chain Tools and Standards for Public Procurement. Watch recording of this session
Speakers:
Katharina Högdin (Swedish Regions)
Mamta Khanna (Independent Labour Rights Expert)
Brian Martin (Industry Sustainability Expert, USA)
Ted Smith (International Campaign for Responsible Technology, USA)
Candela Vidal-Abarca Garrido (Circular Economy and Industrial Leadership Unit, Joint Research Centre of the European Commission)
Tuesday 1 December
Risk of Health and Safety Hazards in Forced Labour Conditions - Perspectives of Migrant Workers
Watch recording of this session

Speakers:
Mahmood Bhutta (British Medical Association)

Dimitri Kessler (The Economic Rights Institute, Hong Kong)

Niamh Mercer (Organisation for Security Co-operation in Europe (OSCE))

Prema Thiyagu (TENAGANITA Women Workforce, Malaysia)
At Risk - Women Workers and Next Generations. Watch recording of this session
Speakers:
Carla Canal Rosich (Directorate of Global Justice and International Cooperation, Barcelona City Council)

Amanda Hawes (Expert on electronics industry accountability for workplace toxics)

Domyung Paek (Seoul National University, Seoul, Korea)

Dina Septi (Sedane Labour Resource Center (LIPS), Indonesia)
Wednesday 2 December
Workers Have a Right to Know - Why Workers Are Not Safe Without Worker-Driven Transparency
Watch recording of this session
Speakers:
Matthew Galvin (Geater London Authority (GLA) group)

Olga Martin-Ortega (Business, Human Rights and the Environment Research Group, University of Greenwich)

Kan Matsuzaki (IndustriALL Global Union)

Heather White (Non-profit founder and documentary filmmaker)
Health and Safety In Mines and in Miners' Communities. Watch recording of this session
Speakers:
Jesus Rea Campos (Centro de Investigación y Servicio y Popular (CISEP), Bolivia)

Benjamin Katz (Policy Analyst, Extractives Sector Projects - Centre for Responsible Business Conduct, OECD)


Kathleen McCaughey (Region Stockholm, Sweden)

Michael McLaughlin (Advanced Procurement for Universities and Colleges, Scotland)

Glen Mpufane (Director of Mining and DGOJP, IndustriALL Global Union)
Thursday 3 December
Beyond Electronics - What We Learn About Health and Safety from the Textile and Garment Sector. Watch recording of this session
Speakers:
Kalpona Akter (Bangladesh Center for Worker Solidarity)

Garrett Brown (Certified Industrial Hygienist, Maquiladora Health & Safety Support Network)
Athit Kong (President of the Coalition of Cambodian Apparel Workers' Democratic Union (CCAWDU))


Christophe Ramont (City of Ghent, Belgium)
Joining Up - How Sustainable Investors and Public Buyers Can Together Promote Health and Safety in Global Supply Chains
Watch recording of this session
Speakers:
Andrew Davies (Natural History Museum, UK)

Nina Roth (BMO Global Asset Management)

Felicitas Weber (KnowTheChain Project Director, Business & Human Rights Resource Centre, UK)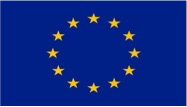 This event was produced with the assistance of the European Union. The contents of this publication are the sole responsibility of Electronics Watch and can in no way be taken to reflect the views of the European Union. The Electronics Watch Summit ReWORKing Health and Safety was part of the project "Make ICT Fair - Reforming Manufacture & Minerals Supply Chains through Policy, Finance & Public Procurement", co-funded by European Union.