Webinar
Public Procurement in Times of Crisis and Beyond: Resilience Through Sustainability
September 8, 2020, 10:00-11:30 CEST (Register here).
The global Covid-19 crisis has provided ample proof of the need for resilient supply chains. One of the central factors of resilience is sustainability based on social and environmental standards verified through independent monitoring. Occupational health and safety keeps production going without endangering workers. Positive employment relations and a constructive social dialogue are central to a workplace environment to which workers want to return and contribute. Safe and environmentally sound production facilities minimise risk of ramp up after a time of shut down. The current global health crisis has set off a massive economic crisis with tax revenues decreasing and social spending increasing. Public procurement is asked to deliver cost efficiencies and this demand will increase. How can a long-term strategy towards higher efficiencies be based on strong responsible procurement standards aiming for resilient supply chains?
With this online event Electronics Watch seeks to contribute to the discussion on how to strengthen social and environmental responsibility in public procurement, conduct effective supply chain engagement, and support meaningful worker participation even and perhaps especially during crisis. Presenters from the fields of public procurement, monitoring and auditing will share their ideas on how public procurement can support more resilient supply chains based on strong social and environmental standards.
Expert panelists
Fareed Amir, Policy Adviser, Modern Slavery Unit, Home Office, UK

Stéphane Beauvais, Public Policies Manager, UGAP, France
Carla Canal Rosich, International relations officer, Policy coherence for development, Barcelona City Council
Mercè Corretja Torrens, General Manager of Public Procurement, Government of Catalonia
Albert Geuchies, Contract Category Manager Datacenters, Ministry of Education, Culture and Science, The Netherlands
Steve Johnston, Director Strategic Procurement, Council of Australasian University Directors of Information Technology, Australia

Aykut Kazanci, Senior Supply Chain Specialist, China

Dimitri Kessler, Founder and Director, Economic Rights Institute, Hong Kong

Ha Kim, Managing Director, Center for Development and Integration, Vietnam

Kathleen McCaughey, Manager, Sustainable Supply Chains, Region Stockholm, Sweden
Pia Uhre Trulsen, CSR Manager, Norwegian Hospital Procurement Trust, Norway
Angus Warren, CEO, Advanced Procurement for Universities and Colleges, UK
Image: Woman leaching tin from waste rock in Machacamarca (Oruro, Bolivia). © Silke Ronsse / CATAPA
The Corona virus has led to a crisis of unprecedented magnitude. The electronics industry with its global supply chains is strongly affected. The situation is still dynamic with countries like China already experiencing the second wave of the crisis – economic slowdown, factory closures and unemployment – while other regions are still under lockdown.
This webinar takes you behind the headlines of the Corona crisis to shine a spotlight on the impact on workers in different parts of the electronics supply chain, from miners and mining communities in Latin America to manufacturing workers across Asia. We will take you from the struggles of workers to the challenges public buyers face in Europe and how they are trying to engage their ICT supply chains to protect workers' rights and safety.
The webinar features four experts on these topics:
Charlotte Christiaens, General Coordinator, CATAPA, Belgium
Kim Thi Thu Ha, Managing Director, Center for Development and Integration, Vietnam
Mike Kilner, Senior Category Manager, London Universities Purchasing Consortium, UK
Omana George, Monitoring Coordinator, Electronics Watch, Hong Kong
This webinar is for:
Public buyers who want to understand the situation in their ICT supply chains better and what they can do to protect workers' rights and safety.
Policy makers who want to understand the situation in global ICT supply chains, practical actions taken by public buyers and why economic and public health policy must be based on global solidarity.
Civil society who want to understand the situation in global ICT supply chains and how the situation of local labour rights organisations is developing.
General public who want to understand the situation in global ICT supply chains.
Please register for the webinar here.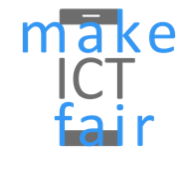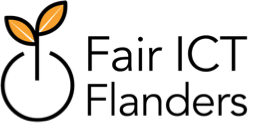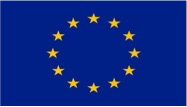 This webinar has been produced with the assistance of the European Union. The contents of this webinar are the sole responsibility of Electronics Watch and its partners and can in no way be taken to reflect the views of the European Union. This webinar is part of the project 'Make ICT Fair - Reforming Manufacture & Minerals Supply Chains through Policy, Finance & Public Procurement', co-funded by European Union.