2018 May 15
Four experts from four different regions of the world join the Electronics Watch Board of Trustees
Electronics Watch is delighted to introduce four new members of the Board of Trustees: Daisy Arago of the Center for Trade Union and Human Rights (CTUHR, Philippines); Pauline Göthberg of Stockholm County Council (Sweden); Huib de Langen of University of Groningen (Netherlands) and Sanjiv Pandita of Asian Network for the Rights Of Occupational and Environmental Victims (ANROEV). The new board will have equal representation from the three constituent blocks: public buyers, representatives of civil society organisations from the regions of electronics production, and experts in human rights, labour rights, and global supply chains. You can see the full list and bios of the 12 board members here.
Daisy Arago and Sanjiv Pandita are well known labour right defenders and experts in health and safety issues:

Daisy Arago is the Executive Director of CTUHR, and a researcher, trainer and organiser.
I really hope I can contribute to achieving what Electronics Watch wants to accomplish for the workers in in the industry.

Sanjiv Pandita is an expert in Occupational Health and Safety and helped establish the ANROEV network.
I am looking forward to supporting the efforts of Electronics Watch by connecting the grassroots workers (producers) and marginalised victims in Asia with the consumers, in an inclusive process all working collectively towards a just, sustainable and safe electronics supply chain.
Pauline Göthberg and Huib de Langen are leaders in the area of socially responsible public procurement: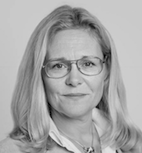 Pauline Göthberg is national coordinator for the Swedish County Councils and Regions' work on sustainable public procurement.
I feel very honoured to have been elected as a member of the Board of Trustees of Electronics Watch. Protecting labour rights through public procurement is high on the agenda at the Swedish county councils and regions. Through this commission of trust I wish to contribute to our joint work of protecting labour rights in the electronics industry.

Huib de Langen is Head of Procurement at the University of Groningen.
Until workers everywhere get a fair deal and sustainability is on everyone's agenda, the work of Electronics Watch will remain crucial.